A VR experience that tracks your interactions to serve you customised job recommendations in real-time
Players lead a full-scale disaster relief simulation set on a Category 5 cyclone devastated island. As they learn about us, we learn about them, making unique job recommendations based on how they play. Behavioural data is gathered such as risk assessment, task prioritisation and problem solving, which are tracked in real-time. So, for example a player indexing high for multi-tasking, would be served a job recommendation of Air Traffic Controller, directly in VR. To capture meaningful data that would result in useful job recommendations, the experience had to feel real, so every element was built from scratch in collaboration with the military.
*this campaign was one of several that Helen and I worked on that formed the long-term effectiveness Grand Prix winning Effie awards submission

The helicopter ride immerses them into VR and the story. 
Placement of characters and spatial sound design teaches players to look around and explore their environment.
The map room introduces players how to reach forward and grab items. The gameplay here is similar to a RTS style game, where players interact with a futuristic map, to locate objectives and decide the right teams to solve the problems.
The final task is getting the island's civil emergency message broadcasting. 
This is the most hands-on and complex task where they use all of the skills they've been taught throughout the experience.

And finally, the action tracking is added up to generate a customised job recommendation unique to every player.
CUSTOM VR ACTIVATION KIT
The HTC VIVE kit has many pieces. There's currently nothing in the market that could hold, protect, and make the setup and pack down process our teams needed to make this experience easily transportable. So we custom designed our own kits.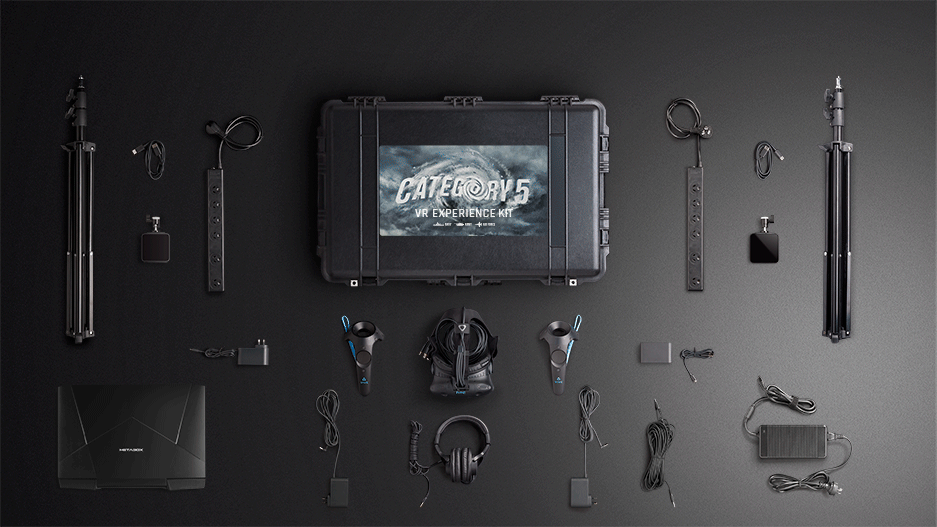 RESULTS
Our business target was to reach a whole new audience at university trade shows and career expos. Because VRecruitment is an immersive use of technology that we turned into a recruitment platform we exceeded those expectations. Post experience research found: 73% felt more positive about a career in the Australian Defence Force. 92% had better understanding of the roles in the ADF. And most importantly: 300% increase in 'Expression Of Interest' forms, compared to previous recruitment events (the EOI is the first step in the ADF application process).
VR EXPERIENCE POSTER 
The gameplay scenario was called 'Category 5' after the highest intensity rating for tropical storms.